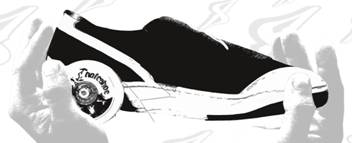 Skate, walk or run safely and effortlessly in style. Be the coolest dude or gal in the block! Styling in motion? Freedom of movement, anyone? All you need is our amazing skateshoes!
Our skateshoes come with:
"Express Yourself" Changeable Shoe Tongues
An Elastic Steel Axle Will Bring You High Safety
63x24 Pu Casted High Rebound Wheels
Durable And Anti-Friction Rubber Outsole
Ventilated And Breathable Liner
Abec-5 Chromed Bearing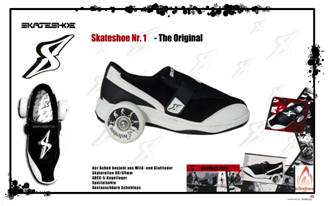 HOW TO USE YOUR SKATESHOE
GETTING YOUR BALANCE
Just like snowboarding, skateboarding, in lining or surfing.


Find something that you can hold on to (friend, countertop or a rail)
Make sure you are on a clean, smooth, dry surface.
Put one foot slightly in front of the other. Your back foot is your stronger one.
Raise the toes of your front foot off the ground. This gives you your balance.
Raise the toes of your back foot slightly. You'll now be evenly balanced on both feet.
Put your weight on the wheels.
Hold your support and roll until you feel comfortable. Keep practicing! It's cool!


STEP PLANT KICKING


Put both feet together.
Take one step forward and place it flat on the ground, putting all your weight on your forward foot.
Take another step with your other foot.
Kick off with your back foot and put your weight on the wheels so you are balanced on the wheel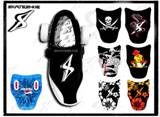 IMPORTANT NOTICE
We always recommend that anyone who attempts to use our Skateshoe in any capacity should ALWAYS wear full protective gear, including: a helmet, wrist, elbow and knee pads.
Some of the photographs that you may see on our website and brochures are of highly skilled, trained professionals, adult skate team members, some of whom may not be wearing full gear.
These should only be attempted by professionals.
Never use the Skateshoe in an unsafe manner and never without full protective gear.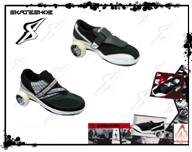 While using protective gear cannot guarantee your safety, it could greatly reduce your chances of injury.
We, therefore, always recommend wearing protective gear when using your Skateshoe .